Headquarter
Ridderkerk
The Netherlands
Industry
Kitchen appliances
Quooker chooses Booleans and Auth0 for implementing CIAM-solution
Quooker is a household name in the Netherlands and is well on its way to conquer the rest of the world. Started as the boiling water tap, but now also available with cool sparkling and filtered water. Online, however, they still had a challenge for several portals, namely their webshop and customer portal, about determining and managing access rights, which should not be at the expense of the customer experience. The solution for this was Auth0's Customer Identity & Access Management (CIAM) platform, for which Booleans took care of the entire implementation. This digital security step is the first of more to follow, for both consumers and dealers of Quooker.
About Quooker
Quooker is a Dutch family-owned company and since the invention of a boiling water tap in 1970 by Henri Peteri, this company has well established itself in the Netherlands and these days also far beyond. With a team of over 600 employees, they are located in eleven countries. The Netherlands is currently still the largest sales area, followed by the United Kingdom and Germany. Every year several countries are added, because 'the tap that can do everything' has become a custom in every kitchen. Quooker is well known for its innovativeness, entrepreneurship, and sustainability.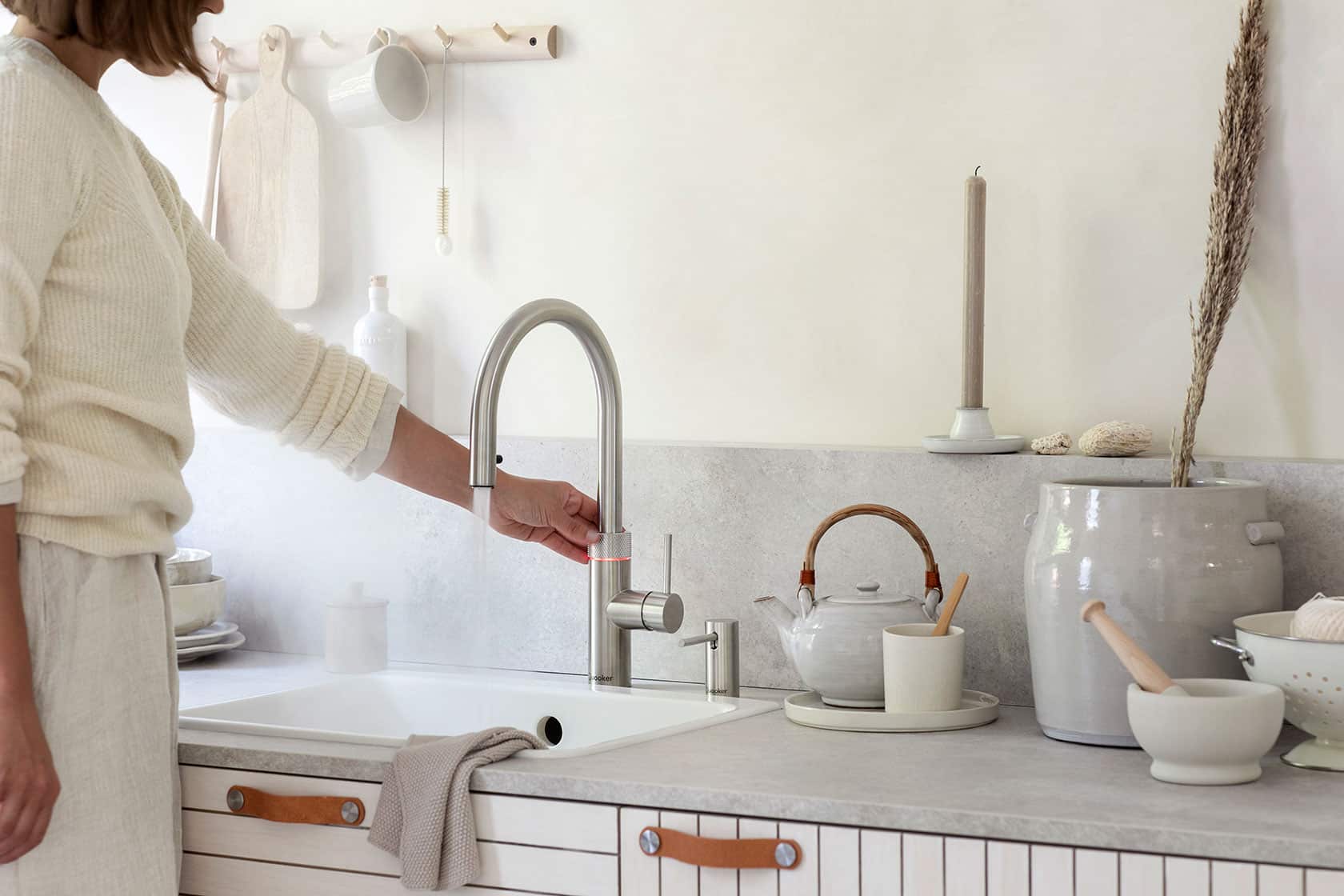 In Search of a Sustainable CIAM-solution
In the second quarter of 2021 Quooker, Auth0 and Booleans met for the first time to develop a customer environment in which consumers can safely and easily access one of their consumer portals: their webshop (Magento 2) and customer portal (Salesforce). Every country in which Quooker is located has its own webshop administration. In addition, Quooker uses a CRM system in which contact information is stored together with maintenance information of service cases. Quooker wanted to implement a customer portal on the Salesforce-platform. This meant that a second authentication was needed next to the webshop they already had, and they wanted to prevent that. With the CIAM-solution of Auth0 which is implemented by Booleans, authentication was simplified for customers by only having to enter their credentials once. Customers can then order online by themselves, change their contact information when necessary and request any necessary maintenance. If something goes wrong during authentication, they will receive a security email.
Booleans helps Quooker with finding a Suitable Solution
In addition to a reliable CIAM platform, based on our partner Auth0, Quooker also had a great need for an implementation partner who could think along about which solution would be best for them. "We found this partner in Booleans", says Jesse van Hofwegen, Business Analyst and jointly responsible for improvement processes at Quooker. ''They did not only implement Auth0, but they also contributed ideas about amongst others, the sales flows, log in/log out flow, registration flow, check out flow and creating an assignment description. Technically we had to think about the best way to integrate our systems and Booleans has helped us tremendously with this. Our contact person at Booleans is very hands-on and practical. That was exactly what we needed for this project."
Digital Transformation
"Every year we will add at least two countries to our webshops and our Auth0 platform. This project will therefore never be completely ready.", says Jesse. ''In addition, we want to link our dealer portals to this CIAM platform, and we are developing other digital solutions to elevate the customer experience. I cannot tell you too much about this yet, but we will also relieve our customers, consumers and dealers, with these innovations.