Headquarter
Houten, the Netherlands
Industry
Financial Services
Booleans IAM advisor for mobility partner Arval Netherlands for years
At Arval in the Netherlands customers can go for leasing a car, but also for scooters, journey registration and car sharing for example. Leasing mobility always comes with the burden of necessary administration for both the employer and the employee. Arval has developed the 'Arval Mobility Link' app and 'My Arval' environment for this. To optimize the performance of both platforms and increase the user experience, Booleans became involved in March 2018.
About Arval
Arval was founded in 1989 as a lease company in France as part of a French bank. This bank has since been merged with other banks to form one of the best-known banks in the world, BNP Paribas, and Arval is part of this to this day. Arval provides its services in 30 countries, including the Netherlands. There are approximately 7,200 employees globally and the lease fleet consists of 1,4 million vehicles (source: 2021). Arval believes in clean transportation for a healthy planet and offers a grip on mobility with the 'Arval Mobility Link' app for drivers and the 'My Arval' customer portal for employers and Fleet Managers.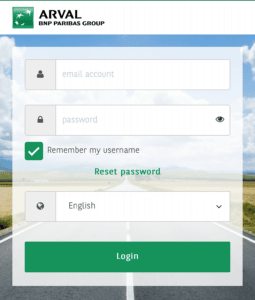 Arval First Customer of Booleans B.V. 
At the beginning of 2018, Arval faced some technical challenges in the area of Identity and Access Management (IAM) with their mobile app and web environment for their customers (employers, Fleet Managers and drivers). To find a good and durable solution, Arval looked for a consulting and implementation partner with knowledge of the ForgeRock identity platform. Through their network, Arval came across Booleans and became Booleans B.V. first official client after it was established early 2018.
Various IAM Projects over the Years
After stabilizing the customer portals of Arval, Booleans was requested to support the project team of Arval with their next step: optimization. In this phase several performance improvements were made, and automated deployments were added. In addition, the latest version of the ForgeRock identity platform was implemented.
The collaboration between Booleans and Arval continues, where Booleans acts as an IAM-advisor to keep all environments up-to-date and to ensure these are continuously optimized. Booleans provides support to Arval in other projects, like the new password policy and with implementing the new security measures.
Collaboration Between Arval and Booleans
The Tribe Delivery Manager of Arval, Reinder van Sluis, is very satisfied with the collaboration with Booleans: "The communication between us is very open and transparent. We know each other's organization well because of the many years of cooperation and therefore we know who to contact with questions. We involve Booleans in a lot of topics related to IAM as our knowledge partner! Many new initiatives are in the pipeline, and we are happy to take on these technical challenges with Booleans again."